Video Recording Now Available
The Seven Deadly Sins of White Christian Nationalism book event
A conversation with author and theologian Carter Heyward
Co-hosted by the Maine Council of Churches and The BTS Center
Wednesday, September 21, 2022

This book event is free, but we are accepting donations to go directly to Faithful America as they work to challenge Christian nationalism and white supremacy and to renew the church's prophetic role in building a more free and just society. You will have the opportunity to make a donation on the registration form.
As political tensions continue to rise in the United States, and as divisions become more entrenched, white nationalism has infiltrated and, in some communities, taken the helm of Christianity. How do we understand this devastating alliance, and how do we seek to reclaim Christianity as a religion of peace and justice at a time when it is being co-opted by extreme voices?
We invite you to join us for a facilitated conversation with feminist theologian and Episcopal priest Rev. Dr. Carter Heyward, who explores these questions with depth and compassion in her new book The Seven Deadly Sins of White Christian Nationalism (Rowan & Littlefield, September 2022). Rev. Dr. Heyward will address the rise of white Christian nationalism and offer perspectives for moving forward with hope and action.
About the author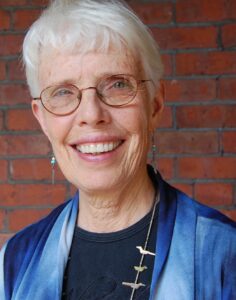 Carter Heyward is an educator and widely published author, an Episcopal priest, liberation theologian, and justice advocate who now lives in retirement in western North Carolina after teaching for more than thirty years at the Episcopal Divinity School in Cambridge, Massachusetts.
In 1974 Carter was one of the eleven women ordained "irregularly" to the Episcopal priesthood, and in 1979 she was among the first religious leaders in North America to identify publicly as lesbian. As a priest and teacher, she has spent her life working on the boundaries of organized religion and groups representing different identities, ideologies, and issues. Her publications include such titles as The Redemption of God: A Theology of Mutual Relation, Our Passion for Justice, Touching Our Strength: The Erotic as Power and the Love of God, and Saving Jesus from Those Who Are Right: What It Means to Be Christian.
Heyward's most recent book is The Seven Deadly Sins of White Christian Nationalism: A Call to Action (Littlefield and Rowman). Of all her publications, she describes this book as her most consequential.
About the book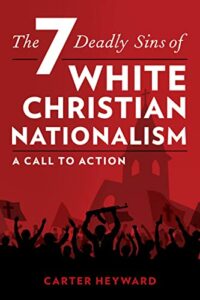 The Seven Deadly Sins of White Christian Nationalism: A Call to Action
by Carter Heyward
Hear the call to overcome today's culture of hate and bring healing and hope into our life together. While right-wing conservatives dare to call themselves Christians as they tear down equality and justice, commit horrific acts of violence, and fan the flames of fascism in America, Carter Heyward issues a call to action for Christians to truly hear God's message of peace and love.
Heyward shows how American Christians have played a major role in building and securing structures of injustice in American life. Rising tides of white supremacy, threats to women's reproductive freedoms and to basic human rights for gender and sexual minorities, the widening divide between rich and poor, and increasing natural disasters and the extinction of Earth's species — all point to a world crying out for God's wisdom.
Followers of Jesus must first call out these ingrained and sinful attitudes for what they are, acknowledging what the culture of white Christian nationalism is doing to our country and our world, and commit ourselves ever more fully to generating justice-love, whoever and wherever we are.
The Seven Deadly Sins of White Christian Nationalism: A Call to Action will hit the shelves in September. Find it here at Rowman & Littlefield, publishers, or request it from your favorite local bookstore.
About the facilitator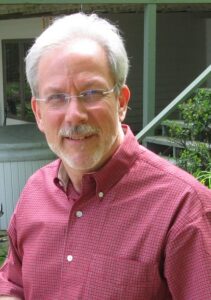 Rev. Dr. Marvin Ellison is an educator for justice and ordained Presbyterian minister who taught social ethics at Bangor Theological Seminary for over three decades. He organized Maine's Religious Coalition Against Discrimination and the Maine Interfaith Council for Reproductive Choice while also serving on the boards of Planned Parenthood, the Maine Coalition to End Domestic Violence, and the Haney-Leighton Fund. He is the author of The Center Cannot Hold, Erotic Justice, Sexuality and the Sacred (with Kelly Brown Douglas), and Making Love Just: Sexual Ethics for Perplexing Times.
---
About the Co-Hosts
Rooted in the Hebrew and Christian Scriptures, the mission of the Maine Council of Churches is to inspire congregations and persons of faith to unite in good works that build a culture of justice, compassion, and peace. Founded in 1938 and guided by seven member denominations, the Council works with partner organizations throughout the state, along with volunteers and parishioners in about 550 churches, to witness and advocate toward the vision of a sustainable, just, and compassionate world.
With roots dating back to 1814, The BTS Center is a private foundation in Portland, Maine, building on the legacy of the former Bangor Theological Seminary. Today The BTS Center seeks to catalyze spiritual imagination, with enduring wisdom, for transformative faith leadership by offering theologically grounded programs of continuing education and spiritual formation, including workshops and retreats, learning cohorts, public conversations, and projects of applied research, all focused around spiritual leadership in a climate-changed world.
---
Event Partners
---
---
---