Civil Discourse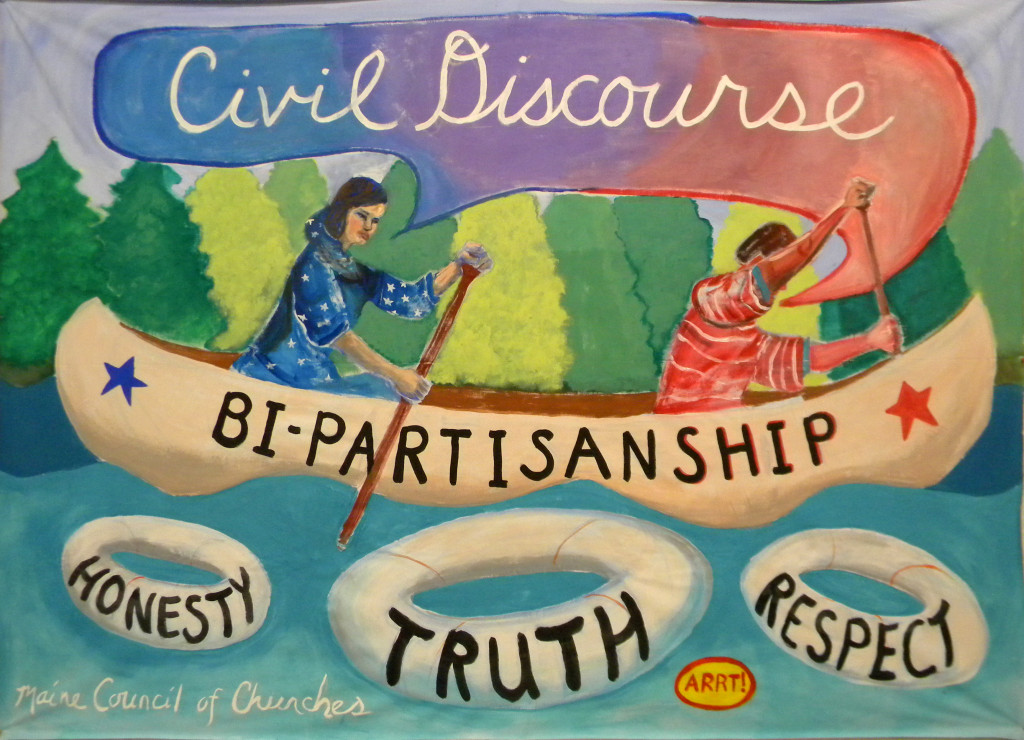 Free resource packet:
The Faithful Call for Civility in Politics – Resources for Clergy and Local Congregations (PDF)
The Board of the Maine Council of Churches believes the fate of our democracy depends upon truthful and respectful interactions among us all, especially when we hold differing views. To express this belief, we created and adopted a Covenant for Civil Discourse in December, 2009.
We invite all elected officials and candidates for public office in Maine, as well as individuals, campaigns, faith communities and other organizations engaging in issues in the public square to join us in this Covenant.
MCC Civil Discourse Covenant for Candidates for Public Office
MCC Civil Discourse Covenant for Non-Candidates
Download a list of 2019 signees of Covenant
As part of the Council's exploration of Civil Discourse in 2014, the Council partnered with Maine Public Broadcasting Network for a discussion of the issue on MPBN's "Maine Calling" radio program. You can hear it at this link.
A panel discussion on Civil Discourse was co sponsored by Council and the Goldfarb Center at Colby College on Sept 18, 2014 and broadcast on MPBN's Radio program "Speaking in Maine."
In October 2016, we hosted a statewide symposium on civil discourse featuring keynote speaker Senator George Mitchell: "From Mudslinging to Mutual Respect: How To Make Politics More Civil." Click here to watch the Maine Public broadcast
Beginning in 2017, our civil discourse programming expanded to address hate speech, bias incidents and hate crimes targeting New Mainers who are immigrants, refugees and asylum seekers. Thanks to generous grants from Open Society Foundations and First Parish UCC Brunswick, we joined with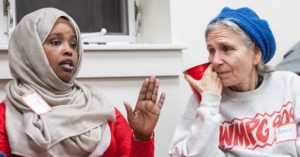 Maine People's Alliance and civil rights advocate/educator Steve Wessler to begin offering context-specific facilitated dialogue groups that bring New Mainers and long-time Mainers together in Lewiston-Auburn. Click here to listen to an NPR article about the 2017 program
In 2018, we helped to found UnifyMaine, a statewide coalition of organizations who come together to offer rapid public responses to bias incidents and hate crimes, and in 2019, thanks to generous grants from the Sam L. Cohen Foundation, the Haney Fund, and First Parish UCC Brunswick, we were able to expand our Community Conversations project to Portland, Westbrook and Biddeford.
In 2019, the Council began a focused exploration of how racism and white privilege intersect with calls for "civil discourse" in ways that can cause harm to or silence people of color and other marginalized groups and we hope to offer a statewide symposium in early 2020 to address this important dynamic.