Convocation 2022
Imagination and Collective Liberation for a Climate-Changed World
Thursday & Friday, October 6 – 7, 2022 • Online
Register Now!
$40 Early Bird Registration before September 15
$50 after September 15
Groups of 3 or more registering together use code FIVEOFF for a discount
The first 150 people to register by September 28 will receive a BTS Box in the mail, filled with supplies and surprises to enhance your Convocation experience.
---
As we hear daily news of traumatic change, suffering, and crisis, we long for a world that holds justice and peace for all people and all beings. But how do we co-create such a world — one in which thriving is the right of all?
Join us for Convocation 2022: Imagination and Collective Liberation for a Climate-Changed World. Inspired by a group of thoughtful presenters, artists, and leaders, we'll explore what it means to nourish our imaginations toward a world of joyful possibility and embodied hope, while also holding space for the difficult realities we are facing.
Over the course of two days — Thursday afternoon and evening and all day Friday — we will gather for online presentations, small group engagement, and worship. We will also offer time to connect in intentional affinity groups for continued learning and reflection. Incorporating music, the arts, and contemplative practice, Convocation 2022 promises both challenge and respite, a space where we can gather to root with honesty and compassion in our climate-changed world, while also turning our imaginations toward the collective liberation of the earth and all beings.
Held annually, continuously since 1905, Convocation is a legacy program of Bangor Theological Seminary, predecessor to The BTS Center. We are delighted to carry on this tradition, 117 years in the making, drawing upon the enduring wisdom of the generations of leaders who have come before us while exploring today's most urgent and compelling issues.
---
Meet our Presenters
Ched Myers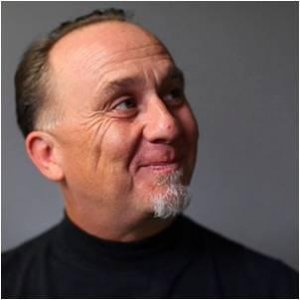 A fifth generation Californian, Ched Myers is an activist theologian who has worked in social change and radical discipleship movements for more than 45 years. With a degree in New Testament Studies, he is a popular educator who animates scripture and issues of faith-based peace and justice. He has authored over 100 articles and more than a half-dozen books, including most recently Healing Haunted Histories: A Settler Discipleship of Decolonization (with Elaine Enns, Cascade, 2021).
Ched has worked with a variety of social justice organizations, including the Pacific Issues Network and the American Friends Service Committee. He is a co-founder of the Word and World School, the Sabbath Economics Collaborative, and the Center and Library for the Bible and Social Justice. He and his partner Elaine Enns, a restorative justice practitioner, live in the Ventura River watershed in southern California and work with Bartimaeus Cooperative Ministries.
Ched holds a B.A. in Philosophy from the University of California at Berkeley (1978) and an M.A. in New Testament Studies from the Graduate Theological Union (1984). He serves on the faculty of the Proctor Institute Dale Andrews Freedom Seminary, and has taught at the Saskatoon Theological Union, Memphis Theological Seminary, Fuller Theological Seminary, Claremont School of Theology (1998-99 Fellow in Urban Theology), Canadian Mennonite University, Ecumenical Theological Seminary, United Theological Seminary, the Seminary Consortium on Urban and Pastoral Education, Maryknoll School of Theology, Virginia Theological Seminary, Phillips Theological Seminary, Pacific School of Religion, Toronto School of Theology, Vancouver School of Theology, Churches of Christ Theological College (Australia) and Tamilnadu Theological Seminary (India).
Cole Arthur Riley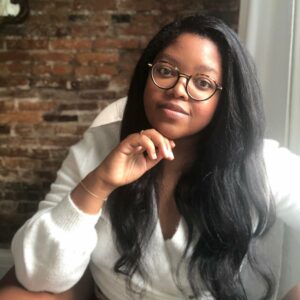 Cole Arthur Riley is, more than most things, a writer. Born and for the most part raised in Pittsburgh, Cole studied writing at the University of Pittsburgh, but traces her love of words back to her father, who would bribe her and her siblings to write poems and stories to get out of chores, or for cold hard cash; and her gramma who was part writer, part sage.
Cole currently serves as the spiritual teacher in residence with Cornell University's Office of Spirituality and Meaning Making. She is also the creator of Black Liturgies, a space that integrates spiritual practice with Black emotion, Black literature, and the Black body; and a project of The Center for Dignity and Contemplation where she serves as Curator.
Some thinkers who have formed her include Audre Lorde, Octavia Butler, James Baldwin, Thomas Merton, Toni Morrison, Maya Angelou, Dietrich Bonhoeffer, and Julian of Norwich.
Cole's debut book This Here Flesh: Spirituality, Liberation, and the Stories That Make Us was an instant New York Times bestseller.
Keisha E. McKenzie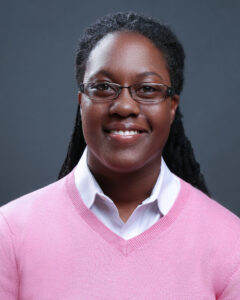 Dr. Keisha E. McKenzie (she/they) is Senior Vice President for Programs at Auburn Seminary, a multifaith center that catalyzes leaders of faith and moral courage, cultivates multiracial justice movements, and changes social narratives through research and mass action. Keisha leads Auburn's Thriving in Ministry project, which is co-hosting this Spiritual Ecology gathering with The BTS Center.
Raised Seventh-day Adventist and educated in the UK, Jamaica, and West Texas, Keisha has come to understand communication, religion, and politics as technologies we can use for social change. Keisha believes that all people have inherent worth and dignity, we were made for a world where every soul can flourish, and people of faith have a key role in making that world real for us all.
Rob Hopkins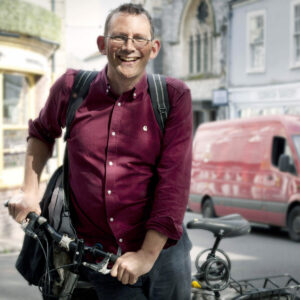 Rob Hopkins is a co-founder of Transition Town Totnes and Transition Network, and the author of several books, including From What Is to What If: Unleashing the Power of Imagination to Create the Future We Want. He presents the podcast series "From What If to What Next" which invites listeners to send in their "what if" questions and then explores how to make them a reality.
In 2012, Hopkins was voted one of the Independent's top 100 environmentalists and was on Nesta and the Observer's list of Britain's 50 New Radicals. Hopkins has also appeared on BBC Radio 4's Four Thought and A Good Read, in the French film phenomenon Demain and its sequel Apres Demain, and has spoken at TEDGlobal and three TEDx events.
An Ashoka Fellow, Hopkins also holds a doctorate degree from the University of Plymouth and has received two honorary doctorates from the University of the West of England and the University of Namur. He is a keen gardener, a founder of New Lion Brewery in Totnes, and a director of Totnes Community Development Society, the group behind Atmos Totnes, an ambitious, community-led development project. He blogs at transitionnetwork.org and robhopkins.net and tweets at @robintransition.
Veronice Miles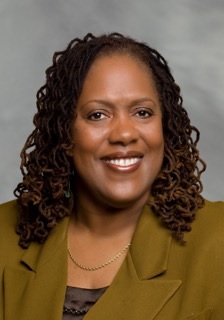 The Rev. Dr. Veronice Miles joined Wesley Theological Seminary's faculty in 2016 as Visiting Professor of Preaching after 10 years as a professor of preaching and religious education at Wake Forest University School of Divinity. Attentive to the formative and transformative potential of preaching, Dr. Miles is committed to helping individuals and communities discover pathways for living the life of faith in word and deed. She is an ordained Baptist minister and has participated in various facets of church and community ministry for more than 40 years.
Because we preach in the face of specific and often deeply rooted challenges to our identity and vocation, Dr. Miles is interested in the intersection of preaching and persistently threatening challenges that pervade U.S. culture, including racism, sexism, classism, heterosexism, and materialistic consumerism. Preaching does not ignore these challenges or concede defeat to the despairing realities of life. Rather, preaching emboldens individuals and communities of faith to live with hope as an expression of our affirmative response to God's "yes" for creation and for our lives.
Her book, Embodied Hope: a Homiletical Theology Reflection, published in 2021, explores implications of an embodied theology of hope for preachers' ability to nurture imaginative abundance and purposeful hope-filled action in the most chaotic of times.
Meet our Musician
Reggie Harris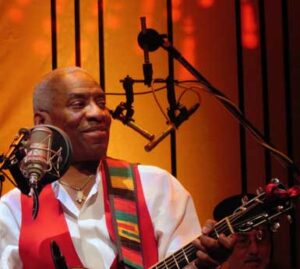 Reggie Harris is an innovative guitarist, a fearlessly creative vocalist, and an engaging storyteller whose concert performances are infused with joy. It's clear to all that he deeply loves singing and that it is more than his work.
Uniquely committed to "music as a community building vehicle," Reggie's music shares insightful perspectives on issues of life, history, education, and human rights. In the spirit of his mentors, Pete Seeger and Dr. Bernice Johnson Reagon (founder of Sweet Honey in the Rock), Reggie is a master songleader who loves to help people discover that they can make a difference at any age, wherever they may live.
Reggie currently serves as a Musical Education Director and is a board member of the UU Living Legacy Project, an organization committed to increasing the knowledge of the Modern Civil Rights movement and works to pass on relevant lessons in keeping with the present day struggle for human rights. Learn more about Reggie and his music at reggieharrismusic.com
---
View Convocation 2022 Overview Schedule
---
Participate in Convocation 2022 for CEUs (continuing education units)
LEARN MORE ABOUT THE CEU TRACK
---
Event Partners