Voices of Color – Week #7
This is the seventh installment in our "Voices of Color" series.
As our nation's attention is turned to the race-based oppression and privilege that plague us, many in the white community are seeking ways to stand in trustworthy solidarity with our siblings of color. We at the Maine Council of Churches, whose denominations, clergy and congregants are predominantly white, would like to offer an opportunity for white people of faith and good will to simply STOP—in contemplative, prayerful, humble silence and LISTEN to the voices of people of color—to the truth, pain, judgment, and prophetic calls to action those voices are speaking. Each week this summer, we will publish a link to a short excerpt from a video, radio broadcast or podcast, along with some biographical information about the speaker. It is our hope that this spiritual discipline of listening will lead to transformative awareness and action.

Voices of Color – Week #7
A Conversation with Native Americans on Race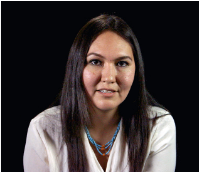 This week we bring you an Op-Doc from the New York Times' wide-ranging "A Conversation on Race" series. Directed by Michèle Stephenson and Brian Young, this short video grapples with the racist contradictions of a country that many feel would prefer it if Native Americans didn't exist. Director Brian Young, a 2018 graduate of the Columbia University School of the Arts and member of the Navajo tribe explained in a recent interview why it was important to have a Native director for this film, "Most projects concerning indigenous topics and communities come from an exterior perspective. Basically, a non-native individual is the one directing and producing. That exterior perspective can often skew the views and voices of the indigenous individuals to suit a narrative that fits well with stereotypical representations." Director Michele Stephenson is a Haitian filmmaker and former human rights attorney committed to making personal human stories that are too often excluded from mainstream media.
Featured in this film: Jasmine Anderson, Noel Altaha, Tecumseh Caesar, Azie Dungey, Anastasia Skiumtalx McAllister, Julian Brave Noisecat, Rachel Waters and Brian Young.

Click HERE to watch the 6-minute Op-Doc
______________________________________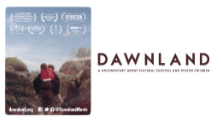 "Dawnland" (2018) is an important film that every Mainer should see. It documents the story of Indigenous child removal and the work of Maine's truth and reconciliation commission (the first government-endorsed TRC in the U.S.) to investigate the devastating impact of Maine's child welfare practices on the Wabanaki people. If you have not yet seen "Dawnland," you can view the condensed version as it appeared on PBS' Independent Lens (click here: Independent Lens "Dawnland") or, if you have PBS Passport, you can access the full-length, uncut version.
___________________________________________________________________________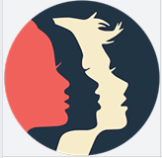 AUBURN SEMINARY & WOMEN'S MARCH:
MULTIFAITH DIGITAL DEFENDERS TRAINING
September 1-4, 6-8 PM EST daily
WHY DOES THIS WORK MATTER?
Join this four day free intensive training hosted by Auburn Seminary and Women's March to get skilled up on how to talk to every day people online in an effort to defend our rights. We are hosting this multifaith track of the Digital Defenders training because we know that people are engaged in conversations every single day about how their fundamental beliefs and values fuel social change.
From the 2016 elections to more current events such as COVID, it's no secret that social media has quickly become the new battleground for politics and a place where many voters are being exposed to both misinformation and political ideas for the first time.
White supremacists and neo-nazis are using social media to radicalize vulnerable people and spread their extremist ideas – and we need to fight back by seeding truth, justice, and equality in the digital world. That's where you come in.
As a Digital Defender, you will engage on social media to defend and support progressive faith values and stop misinformation at the source before it goes viral. And the best part is, you can do all of this from the comfort of your couch.
The training will be highly interactive, and centered around the community built with other participants. It's important that you attend all sessions, as best you can. There will be a recording if you have to skip a session, but we do ask that you contact us if this is the case so we can make sure to provide it to you.
---
What will be included in the training?
Understanding the digital landscape & the inner workings of the spread of misinformation
How to effectively counter misinformation and hate online
In depth trainings on the issues of: authoritarianism, policing and discrimination against religious minorities