Home Page Slider
MCC Blog March 31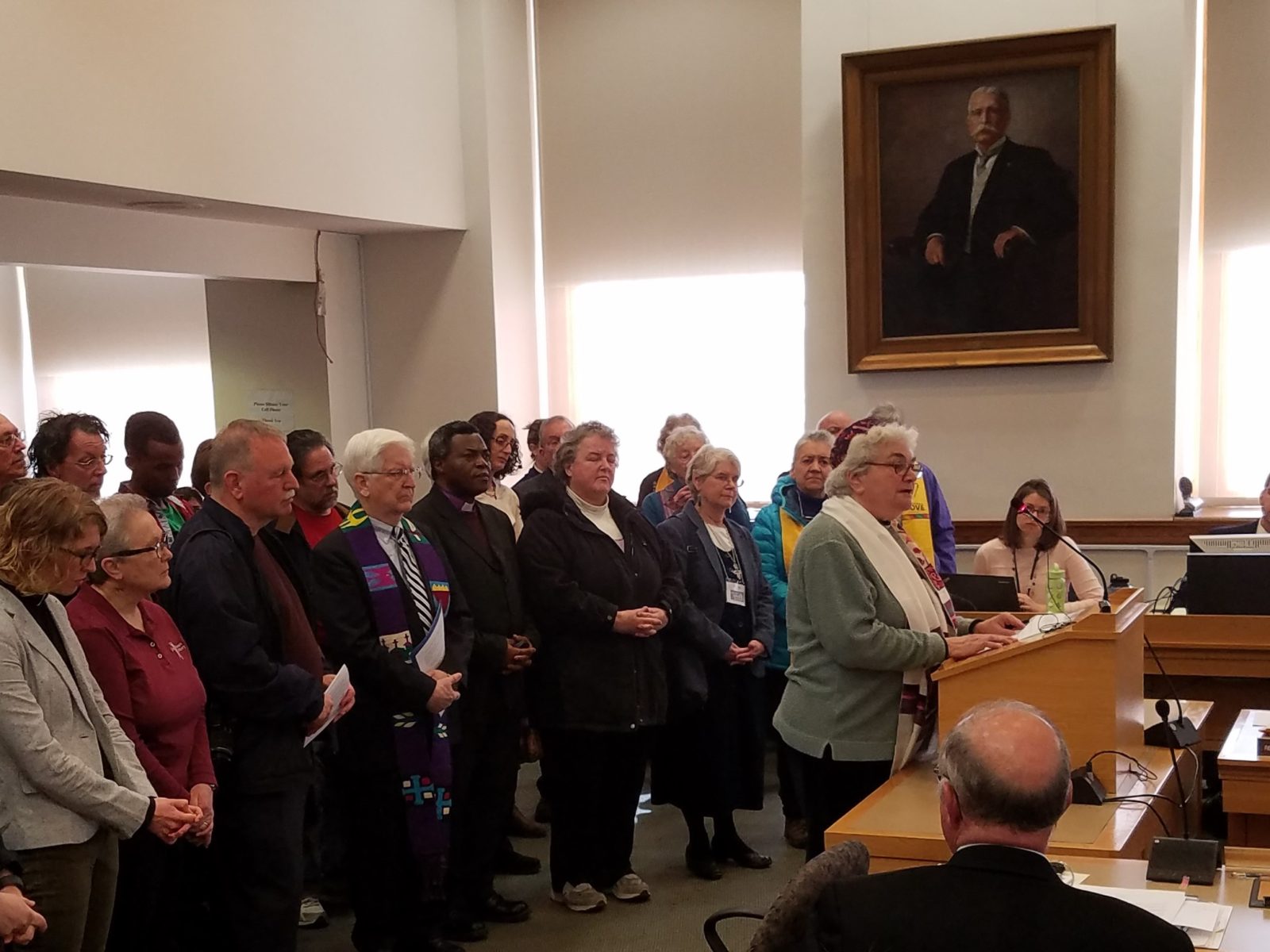 Rabbi Susan Carvutto, surrounded by people of faith, urged compassion at a legislative hearing Feb. 22 in Augusta. An interfaith prayer vigil, attended by about 150 people, followed in the Hall of Flags.

Maine Council of Churches Condemns Executive Order on Immigration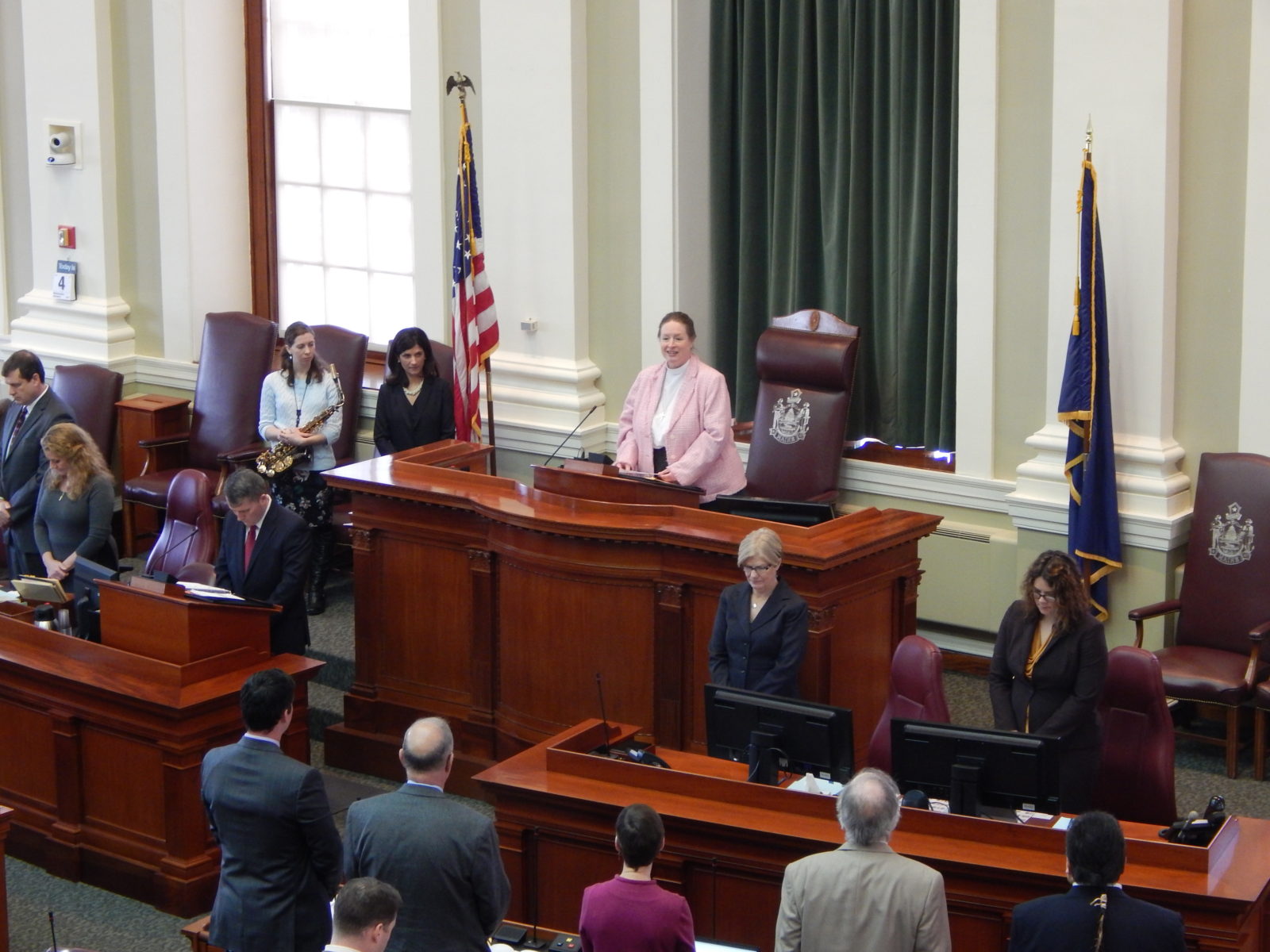 This prayer was delivered by MCC Executive Director Rev. Jane Field in the State House of Representatives on the opening day of the legislature, January 4.  All representatives and and senators …Read more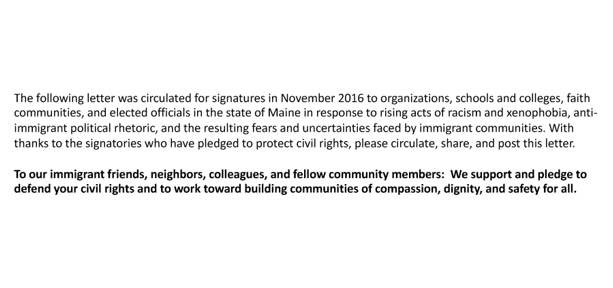 A Maine Pledge To Protect the Civil Rights of Immigrants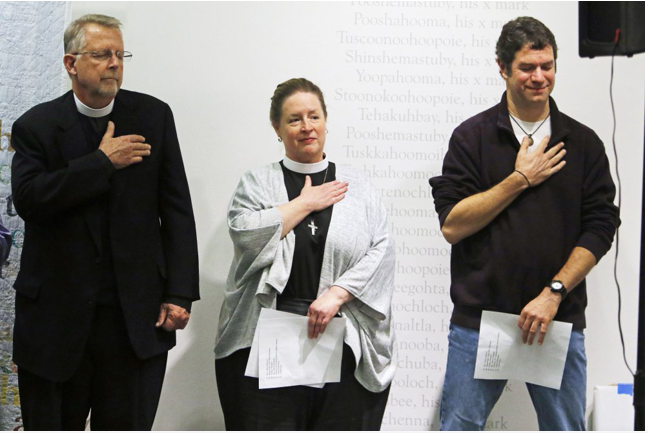 The Rev. Larry Weeks of St. Peter's Episcopal Church in Portland, the Rev. Jane Field, executive director of the Maine Council of Churches, and the Rev. Todd Glacy of Sacred Sound and Living focus on their hearts …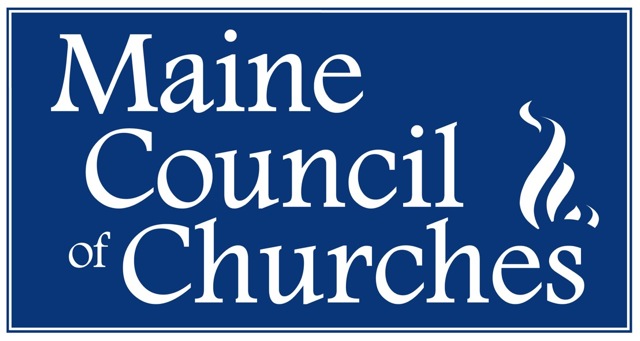 MCC Fall 2016 Newsletter
Senator Mitchell said candidates should be able to disagree on issues without the damaging rhetoric of 2016. Watch here for entire speech and Q and A.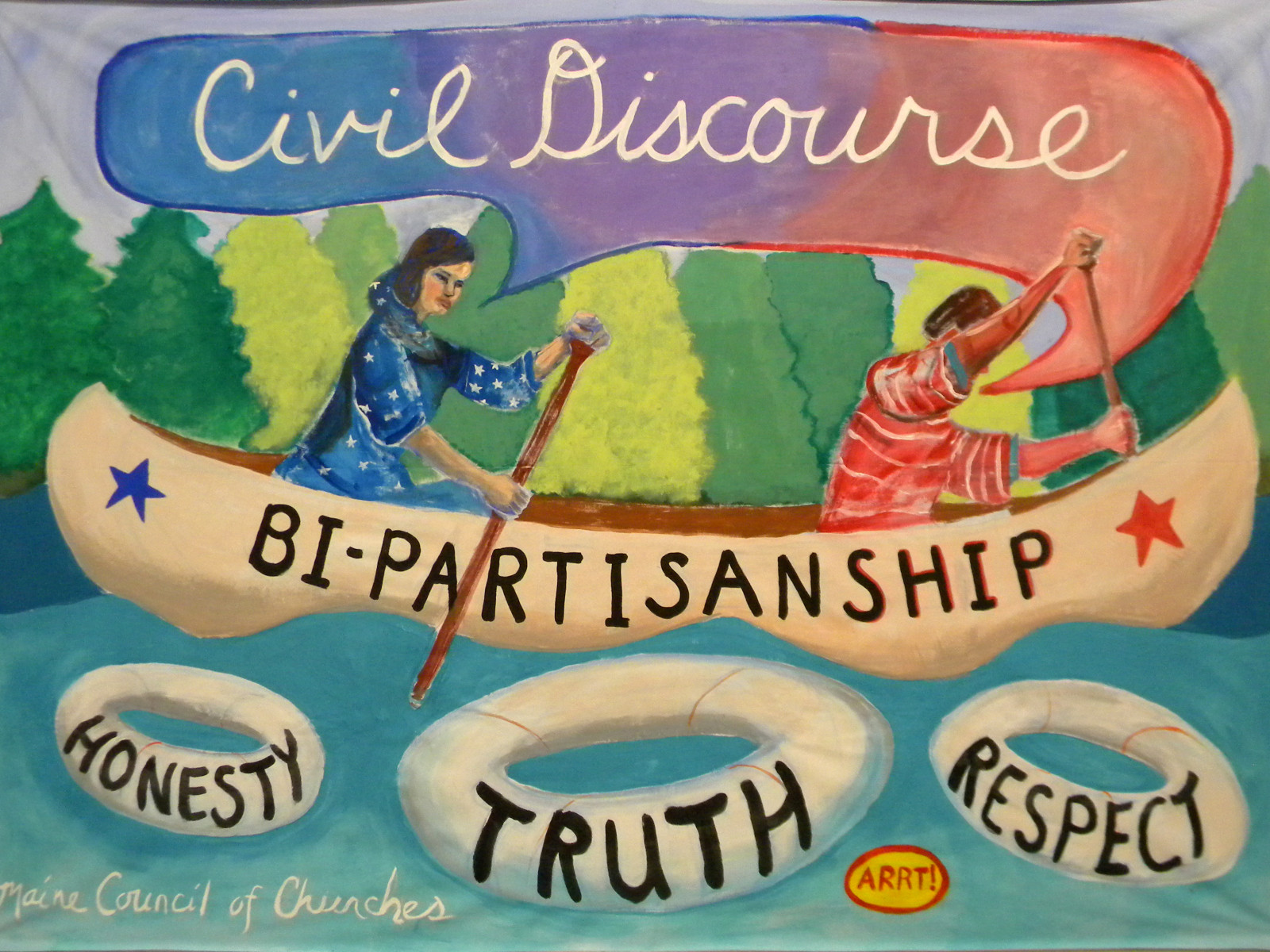 Click here to see a list of Candidates who pledge to be civil.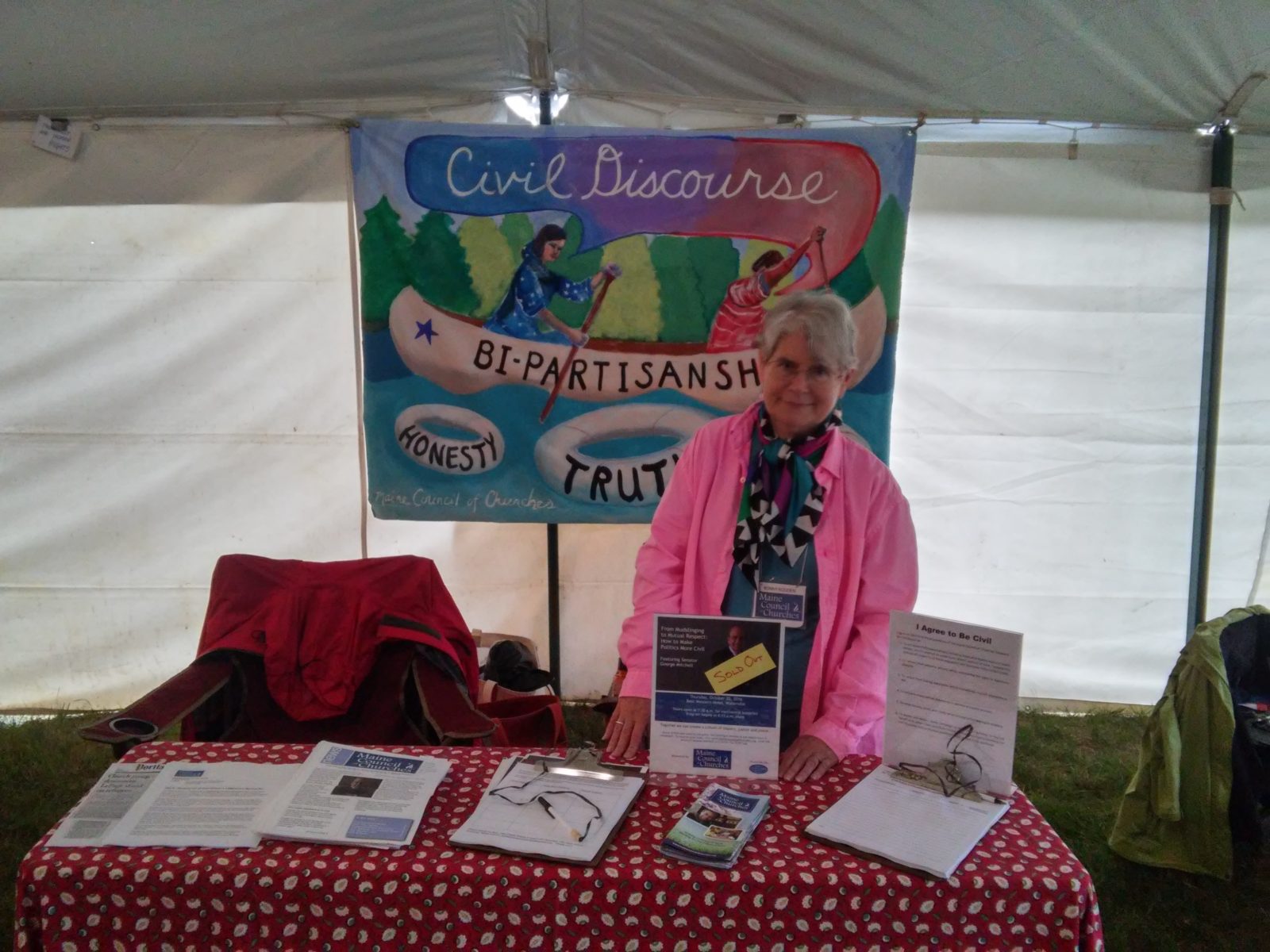 She explained the Council's activities
and encouraged passersby
to sign the pledge to be civil