An Invitation to Faith Leaders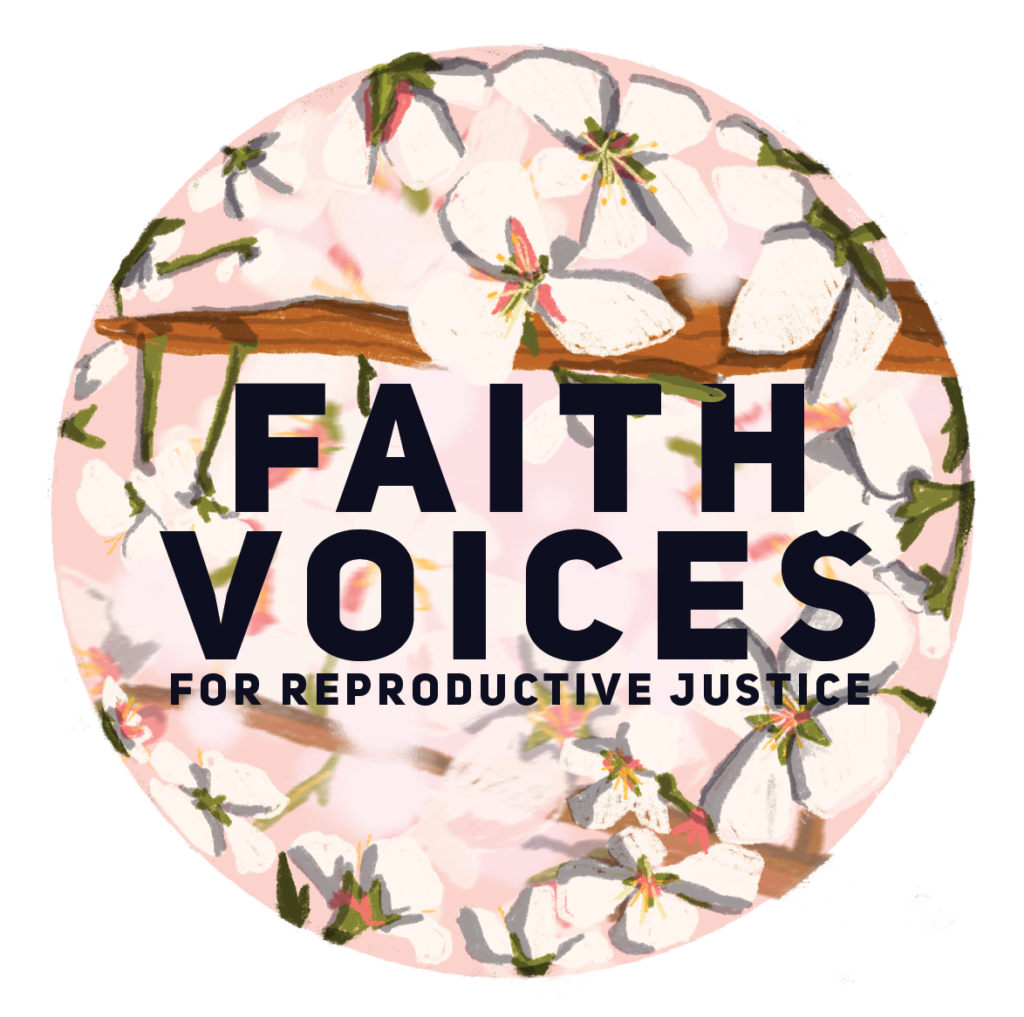 Resources for Observing A Sabbath for Reproductive Justice
For clergy participating…email us at Sabbath4RJ2022@gmail.com for the zoom link to join the sermon prep on January 12 at 4:00pm
"Justice, justice shall you pursue" (Deut. 16:20)
Dear Colleague:
We're writing to extend an invitation to join faith leaders throughout Maine in prayerfully observing January 22-23, 2022, as a Sabbath for Reproductive Justice.
As we collectively mark the 48th anniversary of the U.S. Supreme Court's Roe v Wade decision, we encourage you to preach about reproductive health, rights, and justice and thereby help your congregants think more deeply about these matters in light of their faith commitments and values.
Why is this important?
As you well know, faith leaders have a unique role to play in moving the culture in more compassionate, justice-loving directions. These demanding times call us to exercise our ministerial/rabbinical authority, step into our pulpits, and speak to our congregants about things that matter, including the controversies of the day. Alas, we also know that the most important, most sensitive conversations sometimes do not take place in the sanctuary, but rather out in the parking lots of our churches and synagogues or, worse, not at all.
Marvin's thoughts
We can no longer afford the silence.
In my role as a volunteer chaplain at Planned Parenthood's health center in Portland, I've had the privilege of sitting with numerous women and couples, many of whom identified as people of faith, as they were deciding whether to carry a pregnancy to term. While grateful for the support and care offered them at the clinic, almost to a person they shared their deep regret that their own pastor, rabbi, or priest had never spoken about these matters from the pulpit or had only spoken cruel words of judgment, shame, and condemnation. Pastorally, they felt bereft. Spiritually, they had been fed stone, not bread.
For the spiritual well-being of our congregants, we need to do better.
One example of "doing better" dates back 40 years when I was living and working in Bangor. In 1983, Rev. Ansley Throckmorton, then pastor of the Hammond Street Congregational Church, United Church of Christ, preached a sermon on abortion as a responsible moral choice. Prior to preaching, she confided in a few of us that she had some anxiety because of the potential for conflict and because she did not want to add burdens to those dealing with problem pregnancies. In her sermon (a resource we'll share with you), she talked about the reasons the UCC as a denomination has supported reproductive freedom and also how as a pastor she was invested in offering support and care, not judgment, to women and couples. After the sermon, she received overwhelming affirmation from her congregation. Although not everyone agreed about the morality of abortion, there was a strong consensus that the congregation benefitted from hearing their pastor address the matter from the pulpit. The sermon gave them the necessary permission to speak about abortion as a matter of faith and values and, as theologian Nel Morton advised long ago, "to hear one another into speech."
Jane's thoughts
Though I've always been proud that my denomination (PCUSA) has taken a strong stance for reproductive justice since before Roe v. Wade, in my 30 years as an ordained minister, I've never spoken about it from the pulpit. Maybe I was afraid… of the conflict it might stir up…of compromising the pastoral care I had offered to parishioners who made decisions about having (or not having) an abortion…of not being able to find the right words or scripture to frame a sermon. I now deeply regret having given fear that much power. What, after all, according to the bible, is God's favorite saying? Be not afraid.
In recent years, in my role as Executive Director of the Maine Council of Churches, I have had the opportunity to speak to the state legislature on eight different occasions about faith and abortion—testifying in favor of legislation to increase access to abortion services and testifying in opposition to legislation that would have restricted access or harmed people who sought an abortion. Speaking up in public, with my clerical collar on, to say that I and many, many people of faith believe that abortion can be a moral decision has been eye-opening. With very few exceptions, legislators and people in the hearing rooms have gone out of their way to thank me for that testimony, often mentioning that they wish more of us would speak up. Because too often, the only voices of faith that are raised are the ones shaming, blaming and judging those who seek or provide abortions.
I urge you not to make the same mistake I did, being silent all those years. Your silence, a wise woman once told me, is an answer. Is it really the one you want to offer your congregation?
Be not afraid! Accept this invitation to observe a Sabbath for Reproductive Justice, January 22-23, 2022.
Taking next steps:
Mark January 22-23, 2022 on your calendar for observing the Sabbath for Reproductive Justice.
Email us at Sabbath4RJ2022@gmail.com to let us know that you're planning to participate in this project with your colleagues from diverse faith traditions throughout Maine.
Review worship resources (litanies, prayers, and sample sermons) and other materials (forthcoming) as you prepare your sermon and worship service for the RJ Sabbath observance.
Prior to January 22-23, join a Zoom preparation session (date/time TBD) in which you'll be able to discuss worship resources, sermon ideas, and ways to prepare yourself and your congregation for the Sabbath for Reproductive Justice.
Volunteer to be interviewed for a feature story to be published in the Portland Press Herald and/or Bangor Daily News.
Observe January 22-23 as a Sabbath for Reproductive Justice.
Afterwards, join a Zoom debriefing session (date/time TBD) in which you'll be able to hear from one another about your Sabbath experience, share responses from your congregation, and discuss further steps.
As always, we're grateful for your faithful leadership and ongoing commitment to a comprehensive vision of social justice that includes reproductive justice.
Blessings,
Rev. Dr. Marvin Ellison
Willard S. Bass Professor Emeritus of Christian Ethics, Bangor Theological Seminary
Founder, Volunteer Chaplaincy Service, Planned Parenthood of Northern New England
Rev. Jane Field
Executive Director
Maine Council of Churches