STORYTELLING AND THE ART OF ADVOCACY
Featuring Maine author Susan Inches (Advocating for the Environment: How to Gather Your Power and Take Action, North Atlantic Books, July 2021)
Tuesday, November 9, 7:00pm – 8:15pm on Zoom
This event is free but registration is required.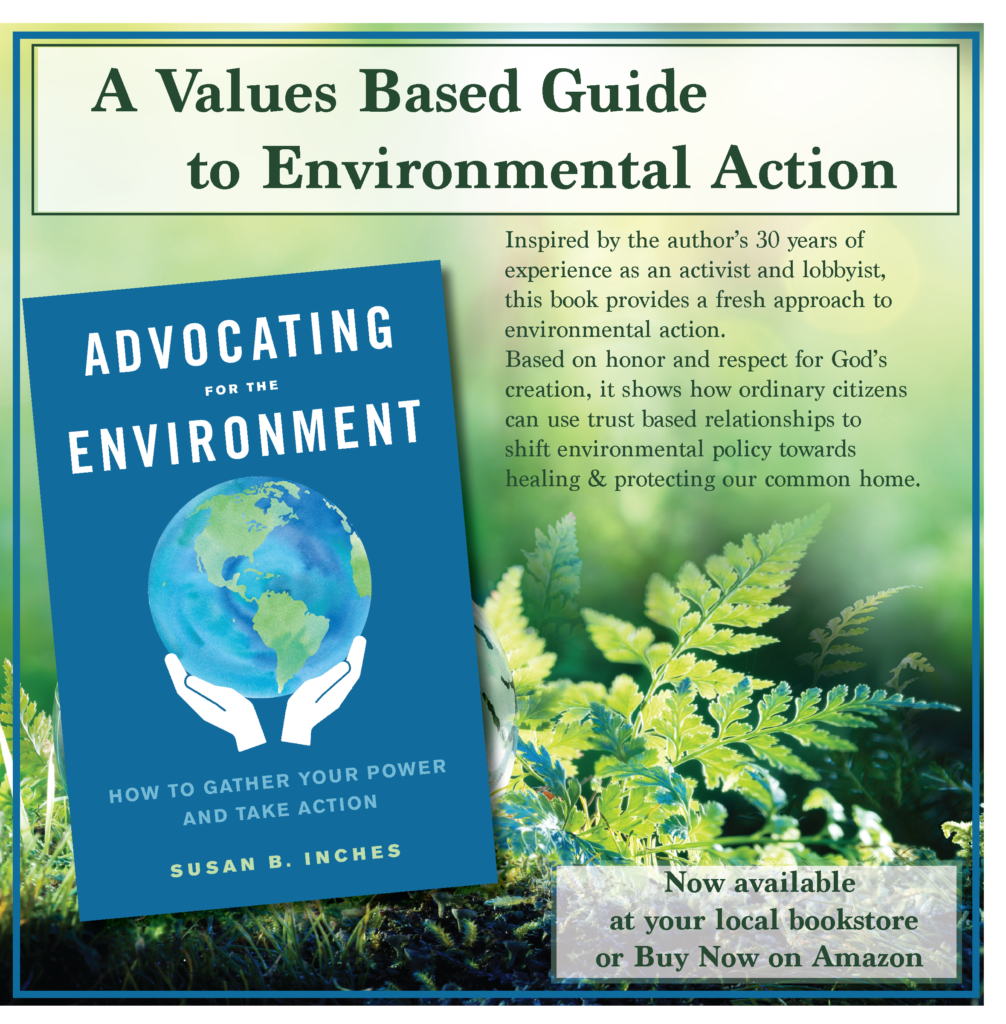 Join us for this interactive online conversation with author Susan Inches, an educator and advocate who has worked in environmental policy for over 25 years, including 14 years as a senior official in Maine state government where she worked on numerous policy issues including renewable energy, energy efficiency, land use planning, the working waterfront, building and energy codes, rural development, rural broadband, and fisheries management. She currently serves on the steering committee of the Pine Tree Coalition, which is working to establish in the State Constitution Mainers' rights to clean air, clean water and a healthy environment.
Susan equips and inspires ordinary citizens to use storytelling as a powerful tool in public policy advocacy. As a member of the board of First Parish (UCC) Yarmouth, she is especially adept at teaching this method to faith-based advocates who seek to speak with authenticity to their legislators and persuade them to enact policies that ensure a clean, healthy and equitable future.
This seminar will include breakout sessions opportunities for participants to practice some of the techniques outlined in the book including:
Telling your own story
Using that story to craft an effective interaction with legislators
Framing the "ask."
Whether you participated in MCC's Faith-Based Advocacy Series last winter, or this is the first time you'd be joining a MCC webinar, you will find valuable and useful information. Even more important, you will find hope and motivation for putting your faith into action that can make the world a better place.