Voices of Color – Week #8
This is the eighth installment in our "Voices of Color" series.

As our nation's attention is turned to the race-based oppression and privilege that plague us, many in the white community are seeking ways to stand in trustworthy solidarity with our siblings of color. We at the Maine Council of Churches, whose denominations, clergy and congregants are predominantly white, would like to offer an opportunity for white people of faith and good will to simply STOP – in contemplative, prayerful, humble silence and LISTEN to the voices of people of color – to the truth, pain, judgment, and prophetic calls to action those voices are speaking. Each week this summer, we will publish a link to a short excerpt from a video, radio broadcast or podcast, along with some biographical information about the speaker. It is our hope that this spiritual discipline of listening will lead to transformative awareness and action.
Voices of Color – Week #8

White Supremacy Terrorism, African Methodism and The Struggle To Redeem The Soul of America

AME Church Statement on the Shooting of Jacob Blake III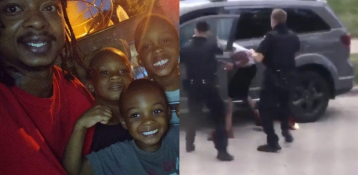 The servant leaders of the African Methodist Episcopal Church watched the video of the shooting of Mr. Jacob Blake III, 29 years old, and watched in unholy horror as we heard at least seven shots. Now the family is confirming that Jacob has at least 9 bullets in his body and at this time is paralyzed from the waist down. Sadly, we watched white supremacist police terrorism strike and now must write another "call to action" to remind the nation and the world, that because "Black Lives Matter" this systemic violence against men and women of color must stop immediately.
The [Sunday, August 23] shooting of Jacob Blake, in the back several times, in Kenosha, Wisconsin, in a car filled with his family including three children, ages 3, 7, and 8, has the nation in an uproar. The inhumane treatment of another person of color, in the shadow of the assassinations of George Floyd, Breonna Taylor, and the recent shooting death by police of Trayford Pellerin in Lafayette, Louisiana, are just more examples of the political tyranny and insensitivity inflicted on people of color in this nation. We raise the same question found in a recent newspaper headline: "WHY ARE POLICE STILL USING UNWARRANTED FORCE ON BLACK PEOPLE?"
When Richard Allen, Absalom Jones, and a group of Blacks in Philadelphia, Pennsylvania, formed the Free African Society leaders in 1787, it laid the foundation for the organization, growth, and development of the global AME Church in 1816. Brother Jacob Blake, III is one of the fruits of the AME Church tree of faith, freedom, and family. The Blake family has served as ministers for four generations in pulpits around the country. His grandfather, Rev. Jacob Blake, Sr. was the Pastor of Ebenezer AME Church in Evanston, Illinois, and leader in protests that created fair housing policies in Evanston. Today, Brother Jacob Blake's cousin Rev. Robert Blake led in uncovering the Flint, MI water contamination in 2014 and now serves as the pastor of Greater Quinn AME Church in Detroit, Michigan.
From Denmark Vesey's planned slave revolt organized in what is now called Mother Emmanuel AME Church to the assassination of the Emmanuel 9 on June 17th, 2015, to the shooting in the back of Jacob Blake, III in front of his three young children on August 23, 2020, the AME Church has resisted and fought back against the institutional violence perpetrated against Black people. Today, we call for our friends, ecumenical partners, and people of all faiths to join the African Methodist Episcopal Church in resisting and overcoming white rage and terrorism and continue to pray for the spiritual, physical, and emotional healing of Jacob Blake, III and his family and using up this Sunday's services to denounce police brutality.
Bishop Michael L. Mitchell, President of the Council of Bishops
Bishop Adam J. Richardson, Senior Bishop
Bishop Wilfred J. Messiah, President of the General Board
Bishop Frank Madison Reid III, Chair of the Social Action Commission
Mrs. Jacquelyn Dupont-Walker, Director/Consultation, Social Action Commission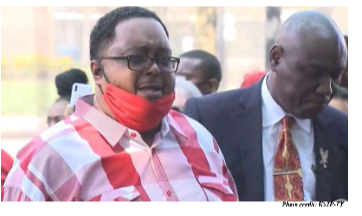 Click here to watch a one minute video of Jacob Blake's father praying and speaking to the media