Voices of Color – Week # 3
This is the third installment in our "Voices of Color" series.
As our nation's attention is turned to the race-based oppression and privilege that plague us, many in the white community are seeking ways to stand in trustworthy solidarity with our siblings of color. We at the Maine Council of Churches, whose denominations, clergy and congregants are predominantly white, would like to offer an opportunity for white people of faith and good will to simply STOP—in contemplative, prayerful, humble silence—and LISTEN to the voices of people of color—to the truth, pain, judgment, and prophetic calls to action those voices are speaking. Each week this summer, we will publish a link to a short excerpt from a video, radio broadcast or podcast, along with some biographical information about the speaker. It is our hope that this spiritual discipline of listening will lead to transformative awareness and action.
Voices of Color – Week #3
Kimberly Jones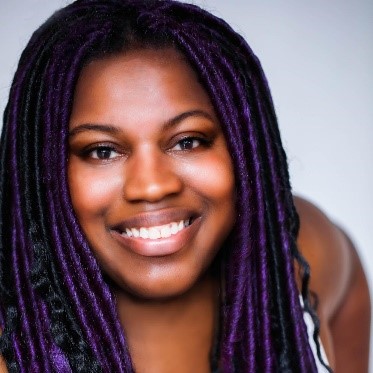 Kimberly Jones is an author, filmmaker, human rights activist in the Black Lives Matter movement and host of the Atlanta chapter of the popular "Well Read Black Girl" book club. The young adult novel she co-authored, I'm Not Dying With You Tonight, was a finalist for the NAACP Image Award this year. Jones is a graduate of the Chicago Academy for the Arts. She states that her beloved son is one of the primary reasons she fights "to break down the systemic barriers woven into our nation's Constitution, barriers that exacerbate police brutality with the permission of our government."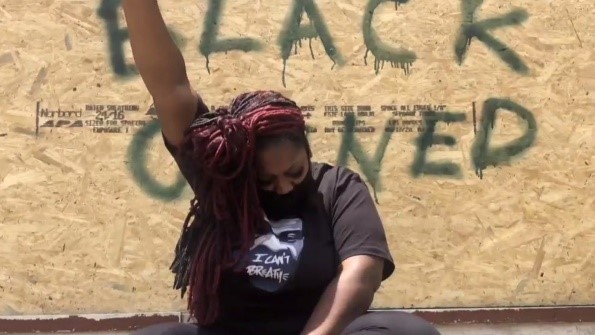 On the day before Pentecost this year, while filming a documentary about the protests in Atlanta following the murder of George Floyd, one of Jones' fellow producers left his camera rolling to capture her impromptu and impassioned cri de coeur protesting systemic racism and white privilege. Her astute economic and historical analysis, coupled with the profound yet simple metaphor of a Monopoly game, immediately captured worldwide attention.
CLICK HERE TO WATCH THE 7-MINUTE VIDEO "HOW CAN WE WIN?"
(If you were never taught about the 1921 Tulsa Massacre or the 1923 Rosewood Massacre to which Ms. Jones refers in the video, we encourage you to educate yourself. These two links are good places to start: Tulsa Massacre Rosewood Massacre)