Voices of Color – Week # 2
This is the second installment in our "Voices of Color" series.
As our nation's attention is turned to the race-based oppression and privilege that plague us, many in the white community are seeking ways to stand in trustworthy solidarity with our siblings of color. We at the Maine Council of Churches, whose denominations, clergy and congregants are predominantly white, would like to offer an opportunity for white people of faith and good will to simply STOP—in contemplative, prayerful, humble silence—and LISTEN to the voices of people of color—to the truth, pain, judgment, and prophetic calls to action those voices are speaking. Each week this summer, we will publish a link to a short excerpt from a video, radio broadcast or podcast, along with some biographical information about the speaker. It is our hope that this spiritual discipline of listening will lead to transformative awareness and action.
Voices of Color – Week #2
Rev. Dr. Otis Moss III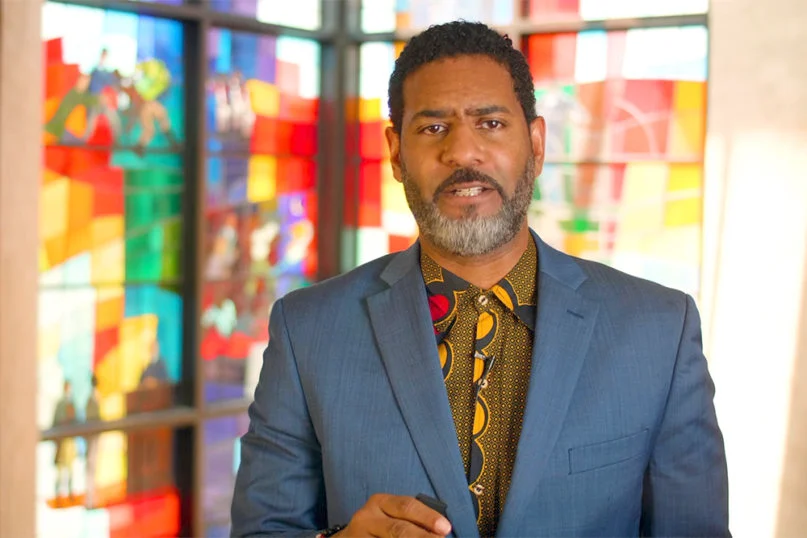 Rev. Dr. Moss is the pastor of Trinity United Church of Christ in Chicago. He is a preacher, activist, author, filmmaker and founder of The Unashamed Media Group, a justice-centered, faith-based agency that produces and curates stories to inspire and challenge. His most recent book is Blue Note Preaching in a Post-Soul World (2015).
In May of this year, Rev. Dr. Moss preached a widely viewed sermon, "The Cross and the Lynching Tree: A Requiem for Ahmaud Arbery." After the murders of Breonna Taylor and George Floyd, that sermon was re-aired. He produced a "prelude" entitled, "When Is Someday?" Click on the link below to watch an excerpt from that video:
CLICK HERE TO WATCH REV. DR. MOSS' SPECIAL MESSAGE, "WHEN IS SOMEDAY?"