MCC Blog May 22, 2020

Think About (Yet Another!) COVID19-Induced Pivot
Why not move your church's mission trip in-state this summer?
Did your congregation have to cancel plans for an out-of-state mission trip this summer due to the pandemic? Why not explore the possibility of helping neighbors in need closer to home?
Mission at the Eastward (M.A.T.E.) has been serving communities in western Maine for more than 50 years. A program begun by Presbyterian churches in and around Farmington, it is now an independent non-profit organization whose mission remains "to love our neighbors" by helping them create lives of hope, security and dignity.
For decades, MATE's housing ministry, offering low or no-cost home repairs and renovations to families in need, has been sustained by dozens of volunteer work crews who have arrived from all over the U.S. each summer, giving their time, talent and treasure to help 70-80 Maine families stay in their homes, safe, healthy and warm. But this summer, due to travel restrictions and quarantine requirements, these out-of-state work crews—the life's blood of MATE's housing ministry—cannot come—at least not until August, at the earliest.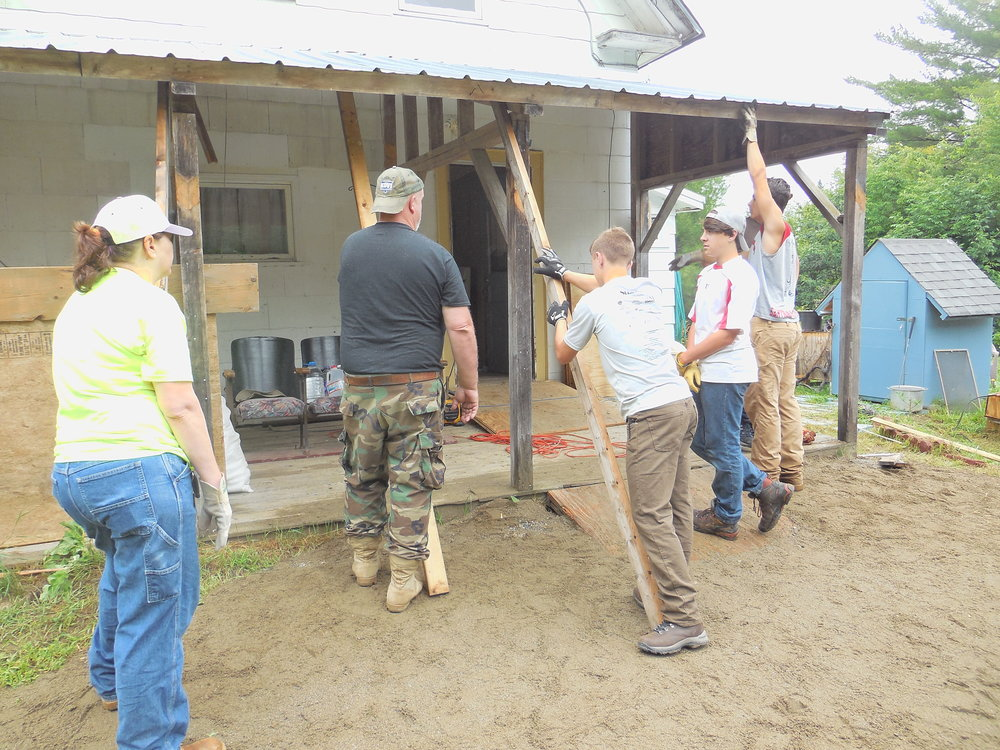 So MATE is looking in their own backyard for individuals and work crews from Maine's churches, company service teams, and community service organizations who would be willing to come to Farmington for a day, a weekend, or a full week to help rebuild homes and lives. In addition to donating their time and talent, volunteers are asked to help with donations to cover the costs of building materials on their work sites.
The health and economic crisis caused by the COVID19 pandemic has hit those whom MATE serves—Mainers with limited resources—very hard. They are asking for your help to care for their community during these tough times.
Interested in exploring this opportunity?  Contact MATE's Executive Director, Rev. Thea Kornelius at rev.thea.mate@gmail.com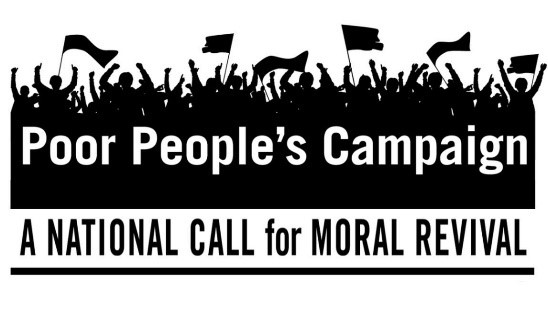 The Poor People's Campaign, A National Call for Moral Revival is a national movement that organizes to challenge systemic racism, poverty, the war economy, ecological devastation, and the warped moral narrative that allows these evils to continue. Maine faith leaders are invited into a Facebook group called "Maine PPC Faith Groups". Click on this group to invite yourself. Alternatively, feel free to email Hannah Smith-Erb at hsmith21@colby.edu and she can add you to the group. Several denominations and faith bodies have previously endorsed the campaign on a national level. This Facebook group will serve as a way to connect faith leaders from across the state with PPC movement organizing in Maine.
There will be a digital "open house" for faith communities this Friday (May 22) at 7pm that will include a showing of "We Cried Power," a powerful documentary that introduces The Poor People's Campaign and co-founders Reverend Dr. William Barber and Reverend Dr. Liz Theoharis. Following the showing, there will be a discussion of the film and a chance to register for the Mass Poor People's Assembly & Moral March on Washington and talk about strategies for inviting in more members of our faith communities. This documentary will be shown every Friday leading up to June 20, 2020.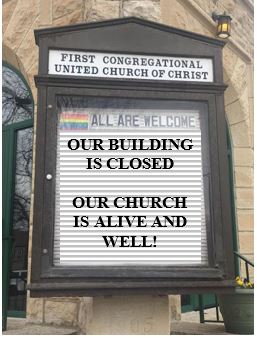 Resources for the Time of COVID-19
Recordings of two recent webinars are available:
Resource Sharing and Support for Maine Churches Providing Social Services During the COVID-19 Emergency
Funeral Practices in the Time of COVID-19
"At the Threshold: Congregations and Their Buildings in the Time of COVID-19 – Recommendations for Maine's Churches" (includes links to our seven member denominations' COVID-19 resources)