The 2020 Census MAINE IS COUNTING ON OUR FAITH COMMUNITIES!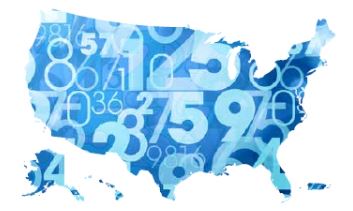 Communities of faith have an important role to play in the 2020 Census. Among the most trusted voices here in Maine, your support will be instrumental in ensuring a complete count. Here in Maine, where we don't always have enough resources to help everyone we would like to help, a complete count will ensure fair allocation of critical funds for things like Medicaid and Medicare, SNAP food benefits, student loans, highway construction, adoption assistance, housing vouchers, rural development, school lunches, and child care. If everyone completes the Census, Maine will receive every dollar that should be coming to us, enabling us to help more people.
Long-time friend of the Maine Council of Churches, policy analyst Mitchell Stein, is serving as one of Maine's Partnership Specialists for the Census Bureau.  He has compiled an informative resource for houses of worship to use in encouraging their membership to complete the census.  Click here for that free and helpful information.
You can also reach Mitchell directly at mitchell.h.stein@2020census.gov
Office/Mobile (207) 317 3831.
Remember: Maine is counting on YOU to make sure everyone is counted.