HOW LONG, O LORD?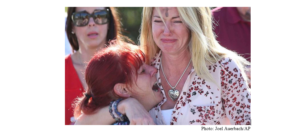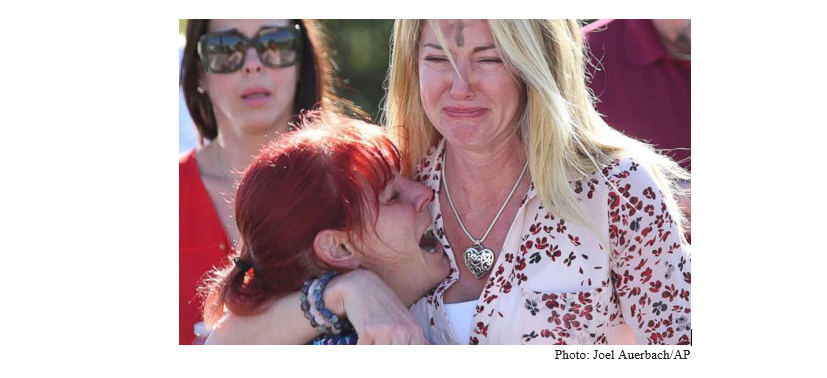 As congregations here in Maine gathered to mark the beginning of Lent with the sign of ashes—ashes that remind us of our mortality and of our need for repentance—students, teachers, administrators, families and first responders in Parkland and Coral Springs, Florida, suffered a horrific and unthinkable tragedy: a young man armed with a semi-automatic rifle and multiple magazines of ammunition entered the Marjory Stoneman Douglas High School and opened fire, killing seventeen, wounding fourteen, and profoundly traumatizing the community.
We grieve with those have suffered losses and pray for healing, peace and comfort for all those affected. While our Ash Wednesday reminder of mortality was merely symbolic, theirs was all too real.
In light of the shootings, we at the Maine Council of Churches call all people of faith and good will to repent from our participation in a culture that fails to take the necessary steps to end gun violence, and we call for a renewed commitment to work for sensible solutions to a problem that has plagued our nation for far too long.
Each of the Council's eight member-denominations has taken a clear stand in efforts to end gun violence. The following links can help you to learn more and take action:
http://www.ucc.org/gun-violence
http://www.umc.org/what-we-believe/gun-violence
https://www.presbyterianmission.org/what-we-believe/social-issues/gun-violence/
http://www.usccb.org/issues-and-action/human-life-and-dignity/criminal-justice-restorative-justice/backgrounder-on-gun-violence.cfm
https://www.fcnl.org/updates/principles-for-gun-violence-prevention-1069
https://www.uua.org/liberty/guns
http://download.elca.org/ELCA%20Resource%20Repository/Gun_Violence_Prevention_SPR16.pdf?_ga=2.258166410.1463865140.1518714875-1323849085.1515167773
https://www.episcopalchurch.org/library/topics/gun-violence