MCC Blog November 17, 2016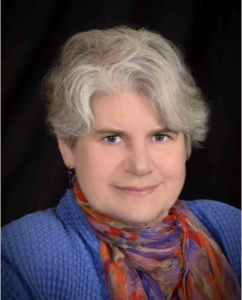 In a call for peace, the Maine Council of Churches and veterans' organizations in Maine are asking churches throughout Maine to ring their bells for two minutes at 11 a.m. on Nov. 11. The following is the speech given by Board President Bonny Rodden at the State House Oct. 27 after Gov. Paul LePage signed a proclamation honoring the commemoration.
My name is Bonny Rodden and I am president of the Maine Council of Churches. Our organization represents 9 denominations — Roman Catholic and 8 traditional Protestant denominations, from Episcopal to Quaker and we have 550 churches in our midst.
We advocate for the poor, the downtrodden and the disenfranchised in God's name because our Christian faith calls us to watch out for one another and to treat each other as we would want to be treated.
Our mission is to "create a culture of justice, compassion and peace"– and that's why we're here today.
It is an honor to join Gov. LePage, Senator (Eric) Brakey and representatives of so many Maine veterans' organizations today.
We are coming together to call for peace, by asking churches throughout our beloved state to ring their bells for two minutes precisely at 11 a.m. on November 11 — just as churches did throughout the world in 1918 when the Allies and Germans stopped fighting. At the time, Nov. 11 was called Armistice Day … and the killing was supposed to be over. It was supposed to be the war to End All Wars.
But every day we are reminded of the horrible reality that the violence isn't over … and the impact of war is devastating. Our own brave veterans have sacrificed their lives and limbs to war, and many roam our city streets with no home to call their own. Some have numbed their minds and memories with alcohol and opiates and have joined the legions of those who are in desperate need of treatment.
And we must not forget what war has done to innocent civilians in Syria, Afghanistan, South Sudan, Somalia, and other countries.  Besides the innumerable victims who have lost their lives, the UN reports that as of last year there are more than 65 million individuals who are displaced. That's 1 out of every 113 people on earth.
So today we thank Senator Brakey, the Governor and his wife Ann LePage for their efforts to help veterans in Maine. And while we pray for peace with the ringing of the bells, we remember those harmed by war. And we ask those in positions of authority in our state — those who have the power to do something — to be compassionate toward those suffering from the brutal consequences of war.
Be compassionate. That is the message sent to us all by Jesus, whom we know and love as the Prince of Peace.