Guest Blog: Using God's Gift of Light
By MCC Intern Lucy Hadley
July 15, 2016
God's very first utterance in the Old Testament is the powerful command, "Let there be light" (Genesis 1:3). Our creator thought light was the first essential step for a hospitable planet. In this new age of solar technology, how are we using God's gift of light? Are we effectively harnessing solar generation to protect God's creation?
On June 23rd, I attended a panel presentation in Waterville titled, "The Future of Solar in Maine," that raised questions regarding how best to use solar energy in the state. Hosted at Colby College, the panel featured lively answers from experts in the field, including Tim Schneider, Office of the Public Advocate; Vaughan Woodruff, Committee on Renewable Energy; and Dylan Voorhees, Natural Resources Council of Maine. This range of professional backgrounds was evidence to me that energy policy reform has traction with environmentalists, rate-payers and the solar industry.
Inevitably, the buzzwords "net metering" came up, a phrase that frankly confused me despite my Environmental Studies degree. Net metering is similar to Ferris Bueller's infamous odometer trick: running the car in reverse to take miles off. Following Ferris' logic, net metering is a billing structure whereby any excess solar production is fed back into the grid, and the solar homeowner's electricity meter (from nights or off-peak hours) is rolled back 1 kilowatt for every kilowatt fed back to the grid.
In Maine, a net metering policy has been essential to promoting the growth of the solar industry. Because it reduces their electricity bills, net metering makes the switch to solar financially possible for many homeowners. In the absence of state tax exemptions, net metering is Maine's most effective financial incentive to promote the growth of household solar. After the state legislature narrowly failed to override Governor LePage's veto of a solar energy bill in April, Maine's Public Utilities Commission (MPUC) now has the responsibility of deciding the future of net metering in Maine.
At the panel presentation, I learned that some of the fiercest opposition to new solar legislation came from large national solar corporations. Despite impressive recent growth, the future of Maine's solar industry may be determined by out-of-state companies, as demonstrated by January 2016 RFPs from energy companies in Connecticut and Rhode Island trying to make a pretty dollar off Maine's cheap land prices and the expensive Southern New England energy market.
Given the uncertain political opinion on net metering, the path forward for solar in Maine is uncertain. However, at the panel it became clear to me that net metering needs to remain for a stable solar market.
Net metering is not simply about renewable energy: it is central to an energy policy that benefits Maine's environment and economy. Net metering allows an incentive for solar folks to remain tied to the grid, ensuring that more clean energy is available for all Mainers. And because net metering incentivizes small, household solar, it guarantees the growth of small, household solar that brings jobs to local Maine solar businesses rather than national corporations.
Solar for the sake of solar is not what Maine needs. Instead, homeowners and politicians of all persuasions should work with the legislature and the MPUC to make sure Maine solar energy stays in Maine to serve the environmental and economic interests of the state.
This includes people of faith, and I invite you and your congregation to communicate support for a smart, net metering based energy policy to the MPUC before public comments close on July 22nd [See article below for details on how to submit comments to the MPUC.]
Lucy Had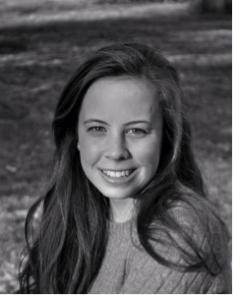 ley, a recent graduate of Colby College,
is MCC's summer intern. In August, Lucy will be
moving to Washington DC to begin a one-year
internship with the Sojourners Community.